for Lactose Free Products
Mayalact® AL is used in food supplements, ready-to-eat food mixes and processed foods. Protein mixtures containing whey proteins treated with Mayalact® AL can also be easily consumed by lactose-sensitive individuals. Examples of non-dairy products that may contain additional lactose are instant breakfast mixes, beverage mixes, coffee whiteners, baby cereals, cake mixes, sausages, mayonnaise, ready-to-eat foods, and some processed foods. 
Another approach is to use Mayalact® AL in dietary supplements as a digestive aid. Mayalact® AL is ideal for food supplements used in the treatment of lactose digestion, showing direct effects on the gut. It has been observed that digestion is easier when lactase supplement is taken before a meal.
versatile in various food products
compatible with dairy and non-dairy products
enables lactose-free protein consumption
enhances digestion and promotes comfort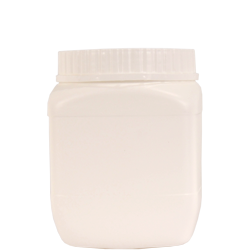 Ingredients for Dairy Industry
The  product portfolio of MAYASAN® includes different categories of products for the dairy industry. As a biotech company, MAYASAN® is equipped with the latest technology  to offer high-quality food ingredients, additives and various quality control tools and equipment.